Why Azulita?
Azulitas are beautiful, strong succulents that thrive in even the harshest environments. Just like schools and educators.
Despite your resilience, the stakes keep getting higher. 
We started Azulita to ease that tension and support the incredible work you do.
We offer professionally designed curriculum, self-care resources, relevant blog content, and a safe place for you to thrive.
How?
We are an Arizona based education materials company created by educators for educators.
We have a passion for creating authentic, inclusive materials. Azulita is
Relevant (for students in grades 6-12)
Focused on readability (designed to be easy to understand)
Engaging (student-led content)
We provide comprehensive and engaging curriculum to educators that inspires learners, builds positive school culture, improves academic outcomes, prepares students for college and rewarding careers, and so much more!
Together we can continue lifting each other up and filling our classrooms with authenticity, inspiration, and hope. 
Team Azulita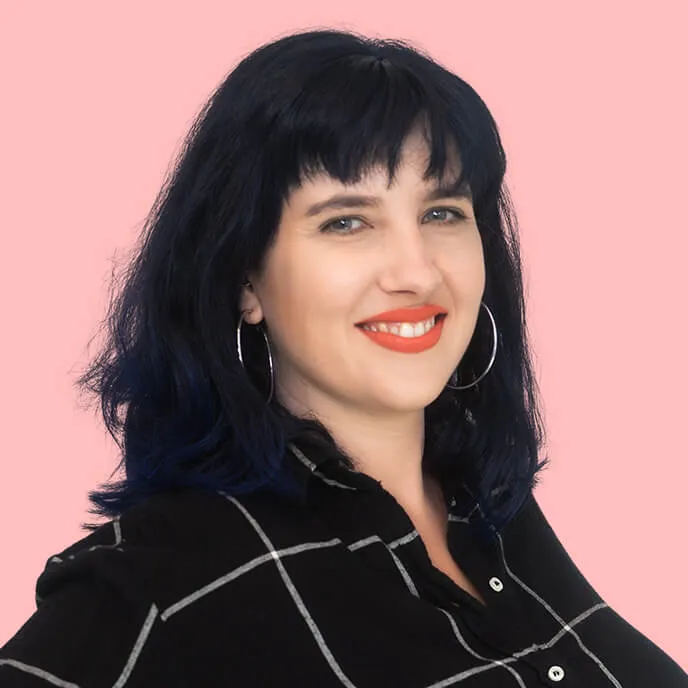 Courtnay Hough
Courtnay Hough became an accidental teacher, when they decided to join Teach For America as part of the 2007 Los Angeles Corps. It was there they learned (through much trial and error) that they had a knack for teaching.
They obtained an MA as an Education Specialist, Cross-Categorical, K-12 at Loyola Marymount University in 2009. For 12 years they worked as a special education teacher in California, Michigan and Arizona.
They quit teaching in 2018, but still had love for students and empathy for teachers. They dreamed of somehow making educator and student lives better. At a very special brunch in April, 2019 Courtnay and long-term collaborator Katrina Glenn decided to make that dream a reality by forming Azulita.
They currently live in Phoenix, AZ with their partner and Azulita collaborator, Adam E. Hunt and their two beloved fur babies. In their free time they enjoy crafting, trivia and costuming.
Katrina Glenn
Katrina Glenn has 7 years of experience as a Special Education and English teacher. They have a M.Ed in Curriculum Design and non-profit experience working in social justice and leadership development.
Their educational philosophy is student-centered. Katrina strives to empower all learners to recognize their strengths in order to develop individual solutions.
Katrina enjoys yoga, family happy hours, live music, meditating, writing, traveling, and trying new foods. They believe most tasks are improved with a good laugh.
Katrina is looking forward to this new adventure and is so thankful for all the incredible individuals who have shaped the person they are today.
Adam E. Hunt
Adam E. Hunt grew up in a family of educators, and has always respected the profession.
They can't ignore the profound impact great teachers had on them, molding them into the person they are today. Though they haven't set foot in a classroom for over 15 years, they continue to strive to be a life-long learner.
They have over 15 years of design experience, and have won many awards for their work. They've worked with everyone from local businesses to big companies like: Universal, Dreamworks, Medtronic and Cotton.
As a student they were frustrated by the lack of quality and consistency in the materials. They hope through good design they can give the students of today the materials they wished they had.